To take a screenshot on Samsung A50. You need to press the sound reduction and power keys and hold them until the screen is created. HOWEVER! If you fail, then you should not hold these two keys, you just need to press them at the same time and immediately release them it's checked, it works.
How do you know that the snapshot has been taken?
It's simple.
First, you will hear a corresponding beep.
If the sound is off, the corresponding icon in the status bar will tell you about the creation of a screenshot.
If this is not enough, call the shutter and you will see a message from the system about the created print screen.
You can view screenshots in the section of the same name in the Gallery.
Palm screenshot

A proprietary feature of Samsung smartphones, with which you can take a screenshot by swiping your palm across the screen.
Go to Settings then Open the section Additional functions and then Movements and gestures Turn on Palm Screenshot.
Take a screenshot by swiping your palm from left to right or right to left across the screen.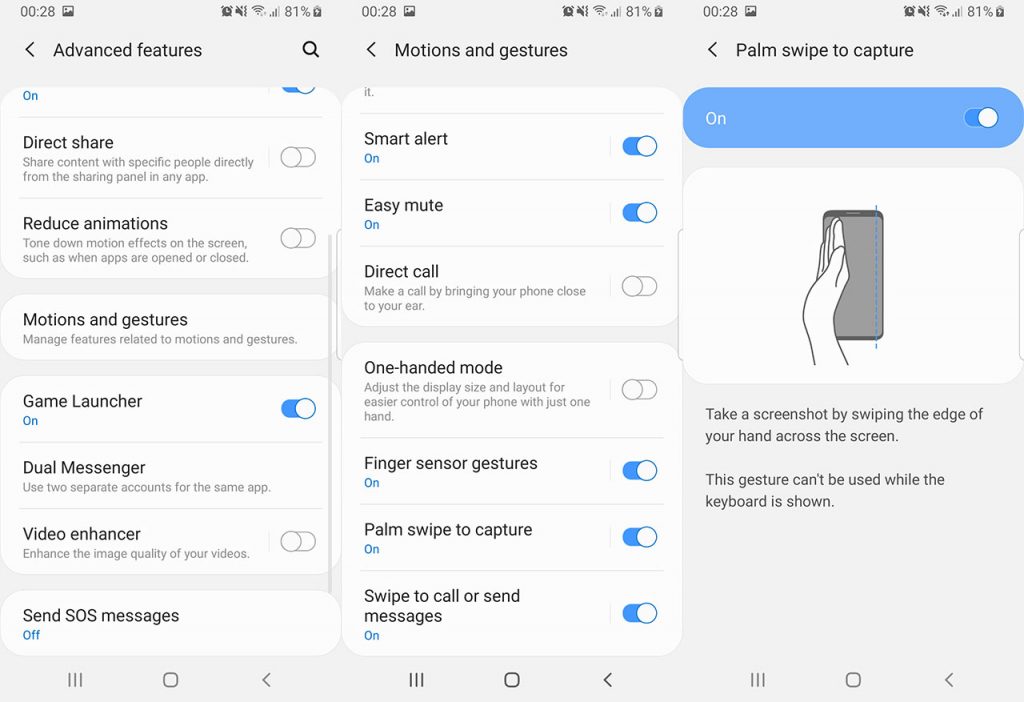 Quite an interesting way, isn't it?
It is a pity that it is not present on all Samsung smartphones.